Steering Committee #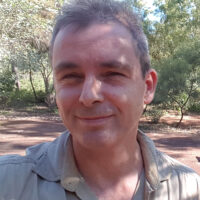 Prof. Paul Roe
Project Leader
Queensland University of Technology
Professor Roe is a computer scientist interested in how technology can benefit environment and community, particularly for new kinds of environmental monitoring. With a deep understanding of Australia's fragile and mega-diverse environment, Professor Roe undertakes novel interdisciplinary research. This includes ecological acoustic monitoring systems which enable new scales of environmental monitoring through big data collection and analysis, and novel computer systems supporting communication and collaboration in remote Aboriginal communities. He leads the ARDC Open Ecoacoustics platform project which is developing an open source platform for ecoacoustic data storage, analysis, visualisation and sharing. He also leads the Australian Acoustic Observatory (A2O), a continental-scale network utilising 400 continuously operating acoustic sensors across multiple Australian ecosystems collecting 2 Petabytes of sound data over the project's 5-year duration. Professor Roe is also a member of the Open Ecoacoustics Scientific and Technical Advisory boards.
Assoc. Prof. Susan Fuller
Project Leader
Queensland University of Technology
Associate Professor Susan Fuller is an internationally recognised researcher in ecology and conservation biology, with a focus on using acoustic technology to understand and conserve biodiversity. Her research group studies the bioacoustics of frogs and birds, particularly to better understand call evolution and speciation, but importantly to identify risks posed by anthropogenic activities (such as vegetation clearing and noise) on species persistence. Susan is leading research on threatened bird, frog and mammal species detection in the bushfire affected Gondwana WHA, but also in urban areas with her project developing ecoacoustic tools for detection of powerful owls and breeding success in the Greater Brisbane Region She also studies soundscapes and has pioneered research linking soundscape patterns to landscape fragmentation and ecological condition. Her research on bird assemblages in regrowth Mulga has important ramifications for vegetation clearing in this impacted bioregion and her current involvement in QUT's National Landcare Smart Farms project developing acoustic technology for biodiversity monitoring on cotton farms will deliver tangible reporting outcomes for the industry. Susan is also co-leader with Prof Paul Roe of the ARDC Open Ecoacoustics Platform project. She has been elected as a Councillor on the Board of the International Society of Ecoacoustics since it's inception in 2014 and she gained national media attention in 2016 through her involvement in an ABC Catalyst episode on soundscapes (http://www.abc.net.au/catalyst/stories/4498780.htm).Assoc. Professor Fuller is also a member of the Open Ecoacoustics Scientific and Technical Advisory boards.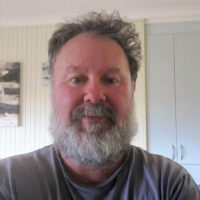 Dr Brad Law
Principal Research Scientist
NSW Department of Primary Industries
Brad Law is a Principal Research Scientist at the Forest Science Unit of the Dept of Primary Industries focusing on ecologically sustainable forest management practices. Brad has over 30 years of experience in forest wildlife ecology and has published more than 150 peer reviewed papers. Brad's research covers all types of wildlife including bats, pygmy possums, Hastings River Mouse and eucalypt flowering and nectar. He is also interested in urban ecology and has co-supervised a number of postgraduate students investigating a range of ecological topics. Brad is co-editor of Australia's oldest zoological journal Australian Zoologist Since 2015, koalas in the hinterland forests of north-east NSW and use of passive acoustics have been a major research focus. Dr Law is also a member of the Open Ecoacoustics Scientific Advisory board.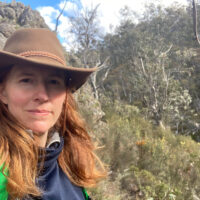 Dr Karen Rowe
Research Fellow
Museums Victoria
Dr Karen Rowe is a museum-based research ecologist specialising in using acoustic methods to document the diversity of distribution of animals across landscapes. She received her PhD in Ecology and Evolutionary Biology in 2007 from the University of Illinois Urbana-Champaign in the USA. She also completed a three-year fellowship through the Museum of Vertebrate Zoology at the University of California, Berkeley before permanently relocating to Australia in 2011. Karen has been a Research Fellow at Museums Victoria and an Honorary Fellow at the University of Melbourne for the last 10 years, where her research combines acoustics with biodiversity inventories, threatened species monitoring and community engagement. Her work actively focuses on using acoustic technologies to bring together land managers, landcare groups and community participants towards improved management and conservation outcomes for wildlife. Dr Rowe is also a member of the Open Ecoacoustics Scientific Advisory board.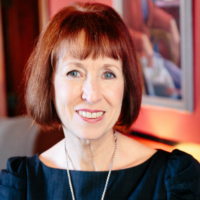 Dr Beryl Morris
Director
TERN
Dr Beryl Morris is Director of TERN Australia, a national research infrastructure under the NCRIS program. TERN observes and measures changes in Australia's land ecosystems from continental to site scale over time using remote sensing, field surveys and highly instrumented sites, making the data openly available. Beryl's career previous to TERN covered public and private sector executive roles and directorships. She has been the CEO of several companies in the life sciences area, run national science communication programs, commercialised technology and authored books and papers on a range of topics including science, education and management. Beryl's eclectic interests see her undertaking research on insect behaviour, forensic entomology, and the role of trust in collaborations, particularly those involving universities and industry. She has been an expert witness over several decades in most Australian jurisdictions.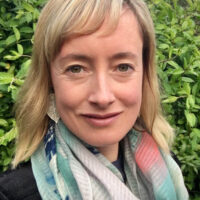 Kerry Levitt
Platforms Program Manager
ARDC
Kerry Levitt is the manager of the Platforms Program for the Australian Research Data Commons, which aims to increase the range of research platforms available to Australian researchers. She has a background in environmental science research and management, as well as information management.
Scientific Advisory Group #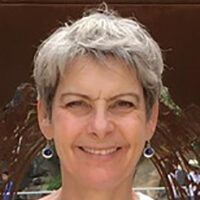 Prof. Lin Schwarzkopf
James Cook University
Prof. Schwarzkopf is based at James Cook University. Her research examines broad ecological and evolutionary questions. She takes an integrative approach, using a combination of controlled experiments and observational studies to test hypotheses in both theoretical and applied contexts. Much of her research has used reptiles and amphibians as model systems, but she is interested in a variety of vertebrate groups as subjects of study. A developing area of interest is refining the use of long-term sound recordings to understand the breeding patterns of frogs very broadly, across Australia.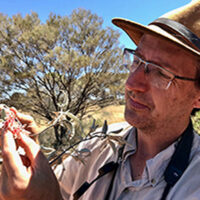 Prof. Dave Watson
Charles Sturt University
Dave's research strives to answer the overarching question—why are some places more diverse than others? In addition to historical biogeography and distributional ecology, he uses plant-animal interactions to explore the mechanistic basis of observed patterns, with an emphasis on mistletoe and other parasitic plants. He has developed and refined methods to estimate biodiversity, with particular interest in acoustic monitoring to derive robust indices of diversity to inform conservation policy and planning. In addition to deserts and temperate woodlands, he has conducted extensive fieldwork in tropical rainforests, collaborating with Traditional Owners, farmers, non-governmental organizations and industry partners.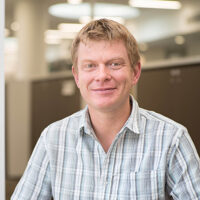 Dr Paul McDonald
University of New England
Paul established the Animal Behaviour and Ecology Lab (ABEL) upon moving to the University of New England in 2010. He has worked on a range of projects over his career, but has long-standing interests in acoustic communication, sociality and adapting existing technology to ask new and exciting questions. He teaches first year biology, zoology and a third year animal behaviour at UNE, as well as leading the Overseas Study Tour focusing on Botswanan Zoology. He was a past President of the Australasian Society for the Study of Animal Behaviour and a past member and Chair of the Research and Conservation Committee of Birdlife Australia. In addition, he is a Subject Editor of the Journal of Avian Biology and an Associate Editor of Emu Austral Ornithology. At present he is the Acting Convenor of Teaching and Learning and Deputy Head of School for the School of Environmental and Rural Science at UNE.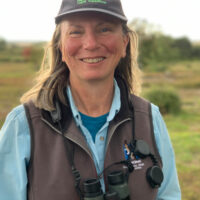 Dr Elisabeth Znidersic
Research Fellow
Charles Sturt University
Dr Elizabeth (Liz) Znidersic is an ecologist and Post-doctoral Research Fellow in the Institute for Land, Water and Society, Charles Sturt University. Her current research interests fall into two principal areas. Firstly, survey methodologies using advanced technology to monitor individual species and ecosystems. And secondly, species eradications (invasive and feral species), translocations and reintroductions, particularly on islands. Most of her research is applied ecology, improving our understanding of endangered species and the management of natural systems. Liz has worked as a researcher in both the USA and Australia. During the last 10 years she has pioneered methods (including acoustics and cameras trapping) now widely used to investigate and detect secretive wetland birds. One of her current projects is "Eavesdropping on wetland birds – Optimizing technology for monitoring wetland bird populations across south-eastern Australia". This interdisciplinary project with computer scientists is monitoring wetland species over a large scale.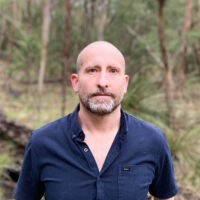 Dr Matt West
Research Fellow
University Of Melbourne
Dr Matt West is an applied ecologist and Research Fellow at the University of Melbourne. His research focuses on evaluating wildlife population trajectories, identifying processes and threats that influence population dynamics, and developing practical solutions to protect threatened species. To achieve this, Matt utilizes traditional and innovative wildlife monitoring and statistical methods and works collaboratively with others, including wildlife and conservation management agencies, community groups, and traditional owners. Recognizing the emerging benefits of acoustics monitoring approaches for assessing wildlife populations, Matt helped to lead and prepare the successful Australian Research Data Commons Open EcoAcoustics grant application.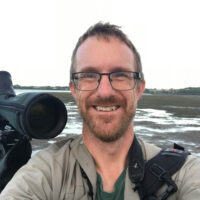 Prof. Rich Fuller
University of Queensland
Richard Fuller is a Professor at the University of Queensland. He studies how people have affected the natural world around them, and how some of their destructive effects can best be reversed. To answer these questions, the lab group works on pure and applied topics in biodiversity and conservation, spanning the fields of migration ecology, conservation planning and urban ecology. Much of the work is interdisciplinary, focusing on the interactions between people and nature, how these can be enhanced, and how these relationships can be shaped to converge on coherent solutions to the biodiversity crisis. See www.fullerlab.org and www.facebook.com/fullerlab
Technical Advisory Board #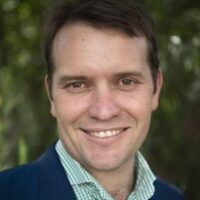 Hamish Holewa
Deputy Director
Atlas of Living Australia
Dynamic and innovative senior executive with specialist expertise within national research infrastructure and information technology fields. Currently employed as Deputy Director of the Atlas of Living Australia, responsibilities are focused on providing and managing the organisations' strategic direction, team supervision and leadership and engaging with key stakeholders from the government, industry and research. Experience encompasses leading and developing information technology and research enabling national infrastructure for multiple research domains and disciplines, in addition to working closely across all levels of an organisation to instil vision, and implement measures to achieve such vision. Innate ability to develop, execute and oversee strategy and key projects/programs delivering infrastructure, change and/or improvement in order to support organisational goals and objectives.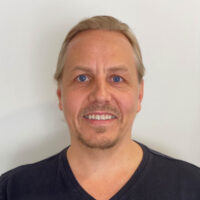 Arve Solland
Lead Developer
EcoCommons
Arve joined EcoCommons in May 2020 as the Technical Lead and Solutions Architect after spending more than a decade working across a range of national, and international research projects within the eResearch sector as a senior software engineer and analyst.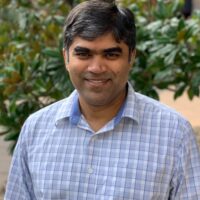 Dr Siddeswara Guru
Director Data Science
TERN
Siddeswara Guru is the program lead for the Terrestrial Ecosystem Research Network (TERN) Data Services and Analytics Platform. He provides strategic direction by initiating, coordinating, developing and managing data e-infrastructure and analytics projects apart from overseeing the data and information management activities across TERN.
Jon Smillie
eResearch Data Systems Analyst
ARDC
Jon is a technical systems analyst with the ARDC, working across the ARDC's investments in Platforms and National Data Assets. He has a technical background in eResearch spanning more than 20 years.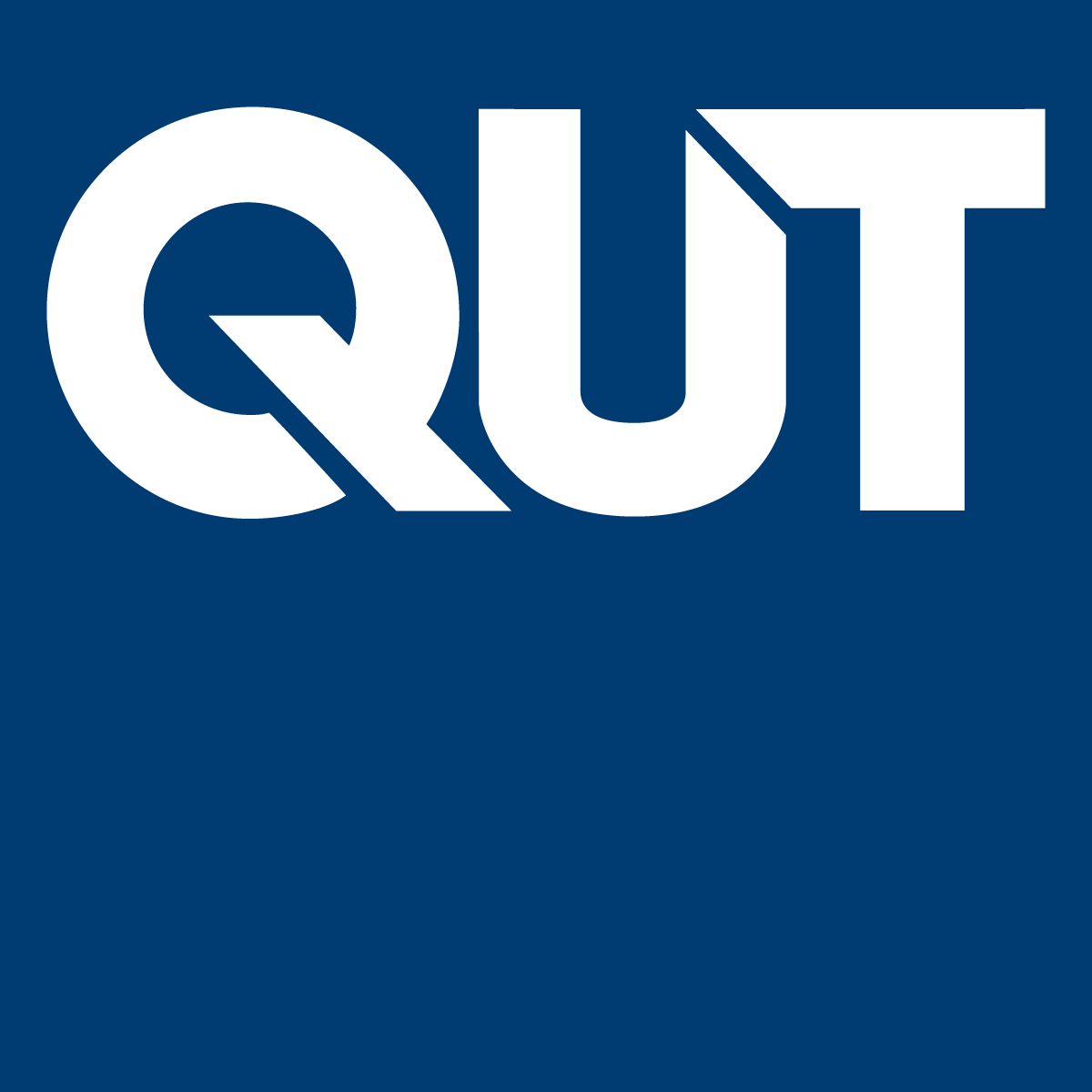 Mitchel Haring
DevOps Engineer
Queensland University of Technology (QUT)
Mitchel Haring is a DevOps Engineer in the QUT eResearch team. He works with researchers and research groups to design, implement and deploy best of breed eResearch solutions. He specialises in automation, Cloud Computing, Kubernetes, security, and tool development.